Skip to the content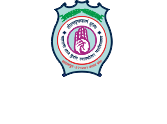 Site Search

Common Search Terms

Political Science Department
Brief history of the Department
---
The Department of Political Science was established in 1955 with, undergraduate program. The first batch of M.A. passed out in 1973. The First Head of the Department was Dr. J. N. Lal, a renowned Academician, best known for his researches in Indian Political System and International relations. He served the department till 1994 as head. He guided more than 25 PhD students and 2 research projects sponsored by U.G.C. He was one of the founder members of U.P. Political Science Association.
Mrs. Catherina from United States of America came to the department of Political Science in the year 1978 and she was guided by Dr. Ramji Kushwaha & Prof. Nagendra Singh. One Nigerian student Saturday E Ari has completed his P.G. during 1995-97.
The Department of Political Science has been headed by such eminent academicians as Dr.(Mrs) Usha Singh, Dr.Ramji Kushwaha Dr .O. P. Singh , Dr Ashish Kumar Lal. All these teachers also guided their Ph.D. scholars under the purview of this department. In the year 2005 department organized a national seminar on the topic "Coalition government in India" funded by UGC. In 2005, Department also held a conference of UP political science association on the topic of "Political Culture in India". In this conference one of faculty member of Political Science department Mr. Nagendra Singh was elected as Chief Editor of UP journal of Political Science Association from 2005-2011.
The Department gained recognition due to the excellence, achievements and hard work of its students in academics, administrative services, politics and other fields. It has a distinction of producing in good number of JRFs and NET scholars in the area. Now department is working under able guidance of HOD, Dr. Prakhar Tripathi.