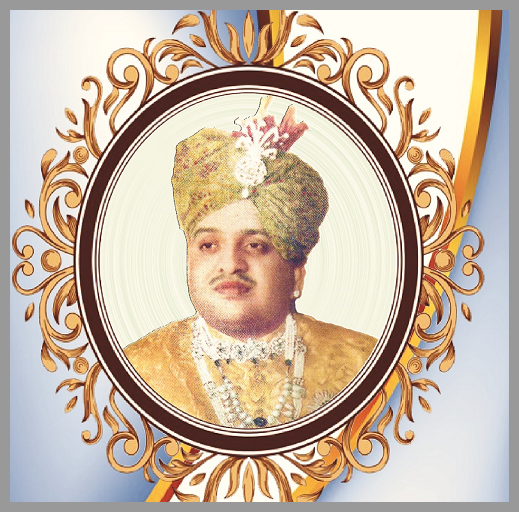 Maharaja Sir Pateshwari Prasad Singh: A great personality with a dynamic vision for the future
Maharaja Sir Pateshwari Prasad Singh was the first Founder President of Maharani Lal Kunwari College. He was born on 1st January 1914 and died on 30th of June 1964. At the mere age of fifty, he has done noteworthy work for this janapada.
India's freedom struggle has played an important role in the formation of Maharaja Sir Pateswari Prasad Singh's personality. He was deeply influenced by the thoughts of Mahatma Gandhi during the National Freedom struggle movement. Even after being raised in happiness and glory, he perfectly knew sorrows, happiness and the basic needs of the people in general of this region. He was born and grew-up in the freedom struggle's idealized, moralistic and creative environment and became young learning the higher sanskars. He was deeply connected with the new values, thoughts and principles formed during the freedom movement. In less time, he did note worthy and important work for the deprived people of terai region in the field of education. He was a sensitive, kind hearted,competent and charitable king . He has helped to built the four walls of the famous Kashi Hindu University. Mahamana Pandit Madan Mohan Malviya had also contacted him for donation and help. In Balrampur, he voluntarily met Maharaja Sir Pateswari Prasad Singh.
Maharaja Dharmendra Prasad Singh, worthy son of late Maharaja Pateswari Prasad, called M.L.K. (P.G.) College Pateshwari Kirti. Today, this college is called Oxford of Terai. The great fame of Pateshwari Kirti can be seen spreading in all the ten different directions.
Late Maharaja Pateshwari Prasad Singh was the founder chairman of the management committee of the college from 1955 to 1964.