Skip to the content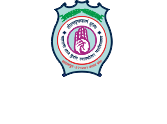 Site Search

Common Search Terms

Environmental Science Department
Environmental Studies (Rashtra Gaurav Environment and Human Rights Studies)
Brief History Environmental Studies(Compulsory subject).
---
At the global conferences held on overall development in Johannesburg in 2002 and earlier in 1992 in Rio-de-Janeiro, the whole world expressed serious concern over environmental problems and said, "No citizen of the world is ignorant of environmental problems", it will be fatal. India also agreed to the above proposals. For these reasons, the Hon'ble Supreme Court of India, after hearing a Public Interest Litigation, ordered the University Grants Commission, New Delhi to prepare a syllabus and implement it compulsorily at graduation level in universities / colleges across the country.
In compliance with the order of Hon'ble Supreme Court, the compulsory course of Environmental Studies issued by University Grants Commission, the Academic Council and the Council of Work of the Department of Environmental Sciences of Dr. Ram Manohar Lohia Awadh University, Faizabad (U.P.), respectively on November 8, 2016 and on 23rd December, 2004, the seats have been passed exactly as the same way. In 2016 after the affiliation with Siddharth University, Kapilvastu, Siddharthnagar, the curriculum of compulsory subject in M. L. K. P. G. College at graduation level has been running regularly and smoothly.