Skip to the content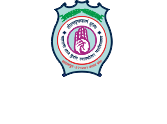 Site Search

Common Search Terms

Computer Application Department
History of the department
Department of Computer Science was established in 1978, with courses PGDCA, DCA, and ADCA. These programmes were the foundation courses, having a great scope as the era belongs especially to computer science. The languages like COBOL, FORTRAN, and PASCAL were used. Many students grab knowledge and performed well in many areas such as NIC, DRDO, BSNL, and higher education. In the beginning, the department was headed by Dr. R. B. Srivastava who had a keen interest in computing along with a team of experienced teachers. The PGDCA course was started with affiliation from Dr. Ram Manohar Lohia Avadh University Faizabad.
In the year 2012 Bachelor of Computer Application (B.C.A.) was introduced in the department and produced a great efficiency in the area of computing as many students got placed in different universities, NITs for higher education, through NIMCET and other university entrance examination. The department is willing to introduce new courses based on the latest trends in computer technology.
Department has great infrastructure having a Lab of 60 computers along with a language lab of 11 computers with WI–FI and internet connection of 20 MBPS data speed. The Department has smart classrooms and projectors used for providing a hi-tech environment to the students. Department uses different software and hardware platforms like simulators, Open-source software for practical knowledge of students.
Teaching:
---
Masud Murad Khan (Assistant Professor)
Avinash Singh (Assistant Professor and Head)
Abhishek Singh (Assistant Professor and Head Department of Computer Science)
Ashish Mishra (Guest Lecturer)
Non – Teaching:
---
Mr. Awadh Behari Singh (Lab Assistant)
Mr. Surya Pratap Singh (Peon)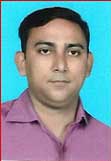 MASUD MURAD KHAN
Assistant Professor
Department : BCA
Mobile No. : 9450512588
E-Mail : masoodmurad30@gmail.com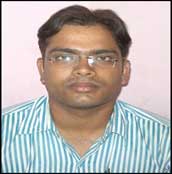 AVINASH SINGH
Assistant Professor (HOD)
Department : BCA
Mobile No. : 9956920598
E-Mail : proavisingh85@gmail.com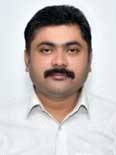 ABHISHEK SINGH
Assistant Professor
Department : BCA
Mobile No. : 9971400436
E-Mail : aeroabhi1980@gmail.com

ASHISH MISHRA
Guest Lecturer
Department : BCA
Mobile No. : 8318583048
E-Mail : ashishmishraedu1994@gmail.com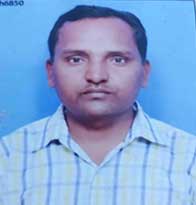 RAMESH KUMAR GUPTA
Guest Lecturer
Department : BCA
Mobile No. : 8574759591
E-Mail : rkg.srmcem@gmail.com